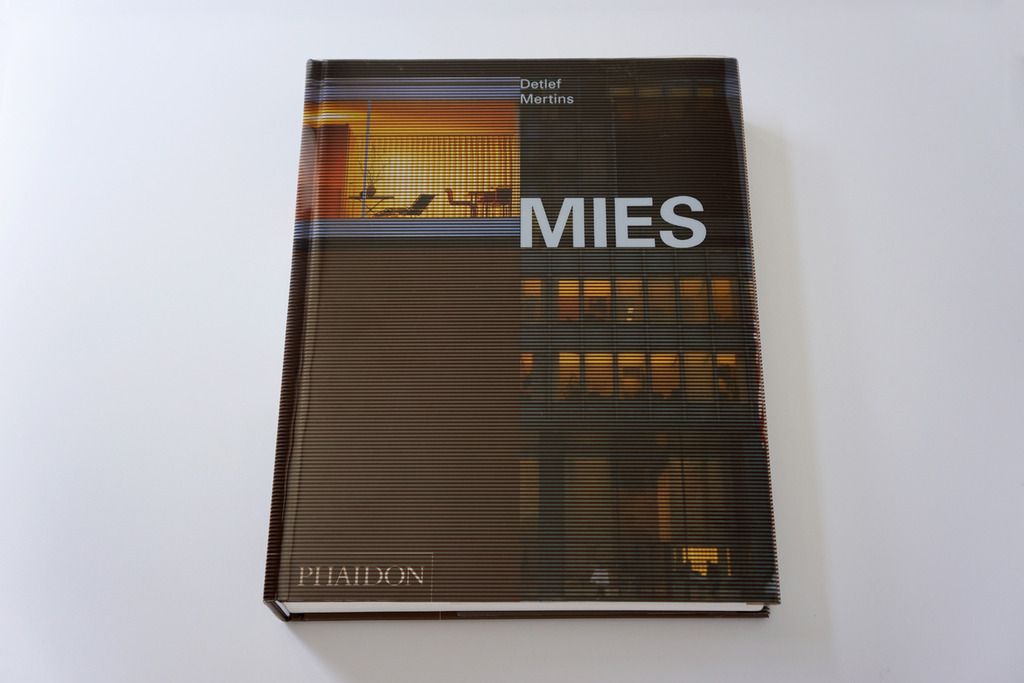 Mies van der Rohe is one of the most influential architects of the twentieth century. His dictum that 'less is more' saturated his built works, which remain totemically pure examples of high modernism.
Leafing through the text and images it struck us that Mies's buildings fall in to two sets, those that are lateral and those that are vertical.
With a large book it is important to add complexity in order to avoid visual monotony, and since the chapters were already split it was appropriate to divide the page types into different typographical treatments that reflected the orientation of the buildings discussed.
The idea is continued on the cover where two of Mies's masterpieces – the horizontal Farnsworth House and vertical Seagram Building – are overlaid thereby representing the visual themes and creating a strong axis that draws the eye to the title of the book.