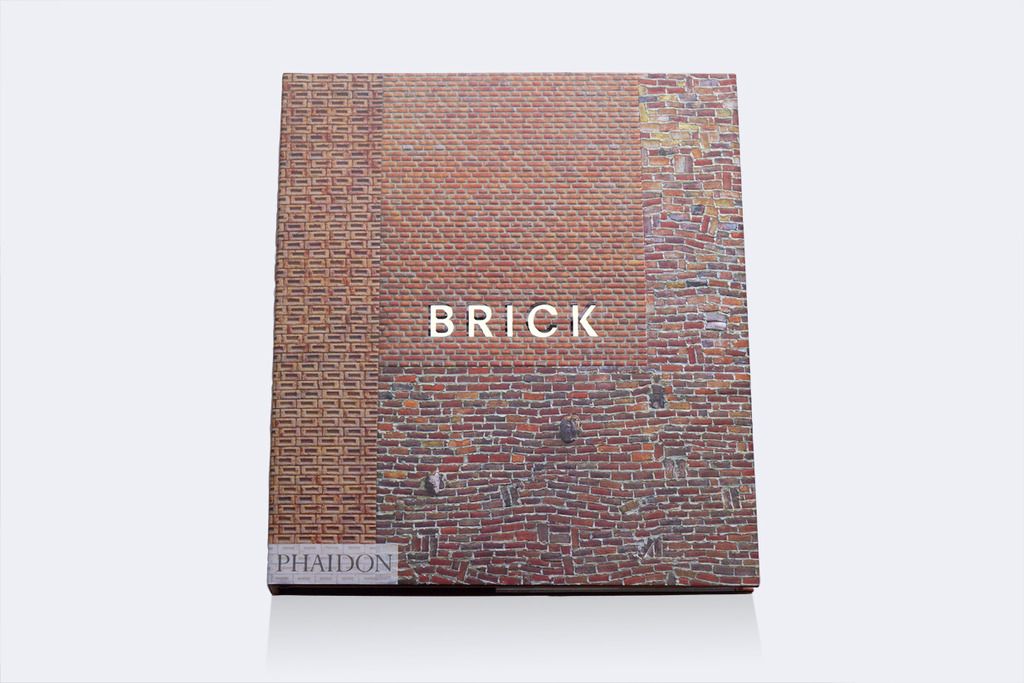 Conceived, written and designed by William Hall, Brick is a fresh, insightful and surprising look at one of the world's most versatile and popular architectural building materials, exploring the beauty of brick through 162 structures dating from ancient history to the present day.
The book layout echoes that of Concrete. The intention of both books is to be utterly accessible to a non-architecturally-trained audience.
Each featured project is represented by just one image. Each image is accompanied by a 50–100 word caption. The spare treatment means that each page has an immediacy. The reader sees the images and then begins reading the caption – there is very little investment required because the text is so short.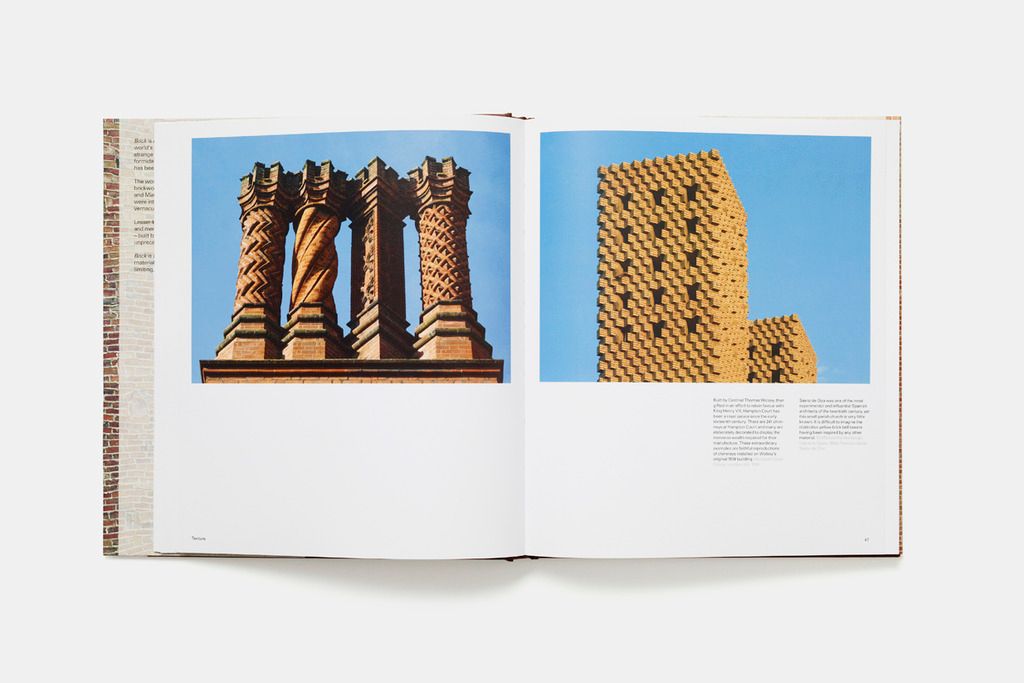 Each short text enlightens the reader with an interesting detail – about the architect, the building, or the material. Rather than a separate glossary relevant details are distributed throughout the book, linked to appropriate structures. In this way the reader is informed about larger themes and given technical comprehension almost by osmosis.
An intricate and deep cover emboss follows every individual brick, making a unexpectedly tactile experience, and introducing the theme in three dimensions.
Arranged to promote comparison and discussion, the selected projects take the reader on a global tour of intriguing and inspiring structures: an American arts centre sits next to an English castle, a French war memorial is shown alongside a Russian cathedral, and a Uruguayan church next to a school in Burkina Faso.
Illustrated with extraordinary photographs, each project includes an extended caption providing a commentary on the building, while an essay by the historian and BBC television presenter Dan Cruickshank sketches the fascinating history of this enduring building material.